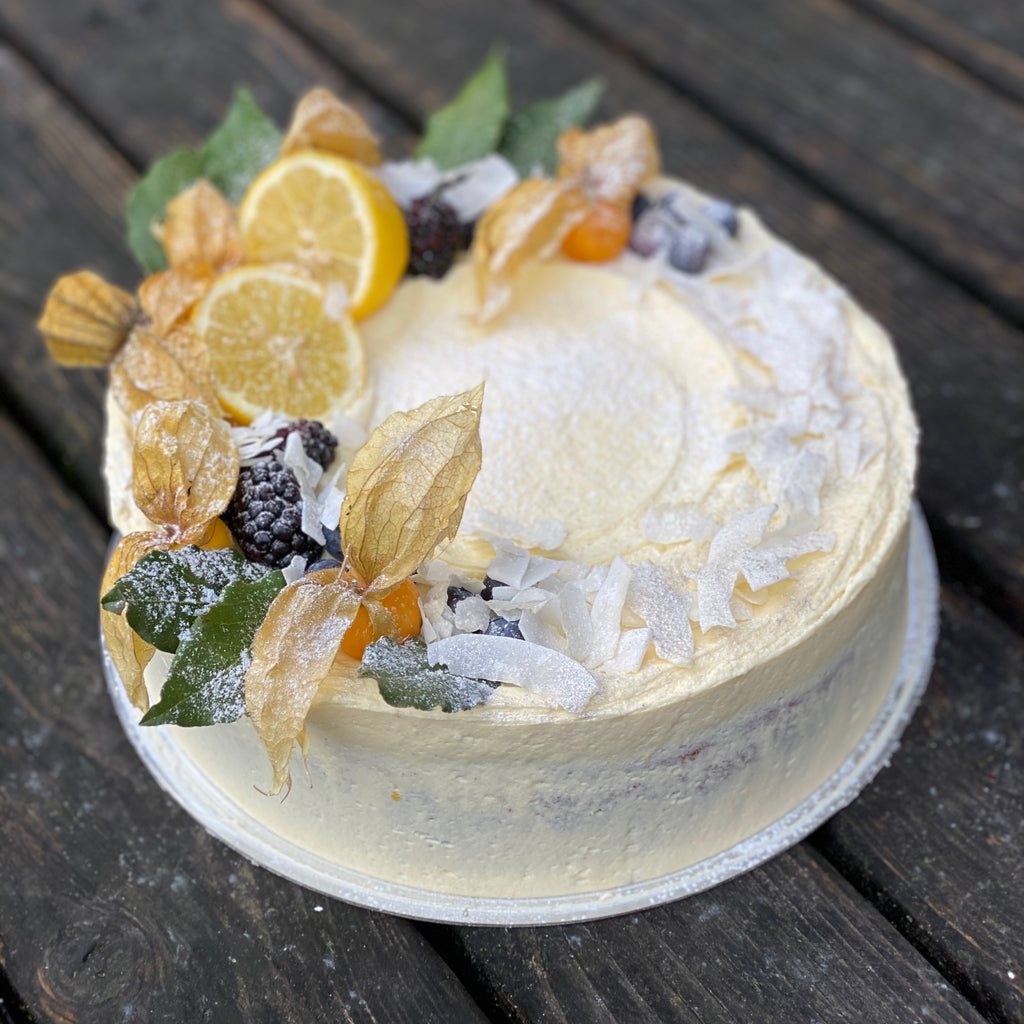 Lemon Coconut & Blueberry (VG)
LEMON COCONUT & BLUEBERRY (VG)
Super moist, oil based sponge, almost pudding like in texture with fresh lemon zest, plump blueberries, coconut milk, coconut flour and lots of toasted desiccated coconut. Smothered in lemon coconut oil based frosting and fresh seasonal fruits
INGREDIENTS
Sunflower Oil, Olive Oil, Caster Sugar, Soya Milk (SOYA), Coconut Milk, Self Raising Flour (GLUTEN & WHEAT), Lemon Juice, Lemon Zest, Vanilla Extract, Coconut Oil, Coconut Spread, sunflower block, Icing Sugar, Fresh Fruit
SIZE
Note this cake is a single layer cake and the recommended portions is just meant as a guide, it largely depends on how generous you want to be and how steady you are with your cutting!
Delivery or Collection?
Yum. This cake is for COLLECTION only.
Select 'store collection' at the checkout.
Be sure to complete your date and time when checking out, without this, your order is not confirmed
---
---
More from this collection