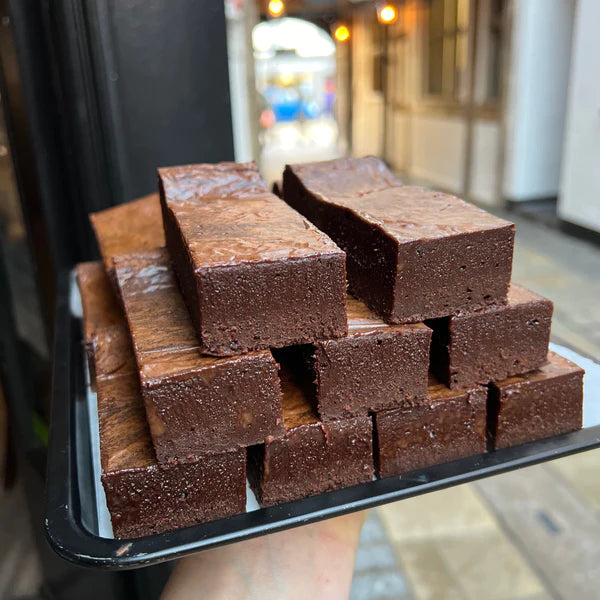 Classic Brownies (Local Delivery)
From our bakery direct to your door ...
Satisfy your sweet tooth with our decadent fudge classic chocolate brownies.
Enjoy this weekend treat and embark on a delicious adventure!
Pre-order for Saturday delivery.

Available in a box of any quantity
Delivery
Your order will be dispatched with the team at Colchester eCargo on Saturday morning. We will notify you when your order is collected to let you know it is on its way. Colchester eCargo deliver by bike, this means they can swerve the traffic but are reliant on pedal power, so we cannot guarantee an arrival time for your buns. 
---
---
More from this collection